If you are looking to add a serene oasis to your backyard, a water garden is the perfect element. Escape the stress of your day relaxing next to your backyard pond, listening to the trickling water and splashes of your water garden koi. Reliable Garden and Ponds can provide the backyard pond supplies that you need to get started. Read on to explore the top three benefits of adding a pond to your yard.
Transform Your Backyard Into an Oasis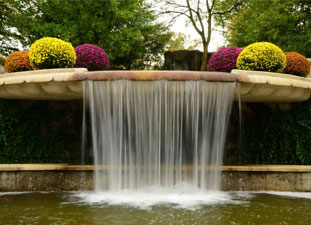 Looking to find relief from the tensions of everyday life? Create a backyard retreat by adding a water garden. A backyard pond is a great way to connect with nature from the comfort of your own home.
For example, water garden fish and plants offer a unique learning opportunity in aquatic ecosystems. If you are looking for even more serenity, you can reduce the street noise heard in your yard by placing a waterfall in the pond. The trickling sound of water running over the rocks will induce total relaxation while you unwind in your yard.
A waterfall also has the added benefit of keeping your pond water aerated and providing the constant circulation necessary to maintain pond life.
Dive Into a New Hobby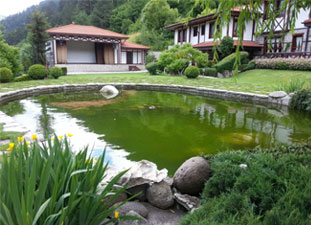 These days, we are always looking for new ways to keep ourselves occupied. Caring for a water garden is an excellent way to develop new skills while improving your mental health and well-being.
Ponds, especially ones teeming with plants and fish, require periodic maintenance in order to flourish. Building the pond itself is a very rewarding project, and many homeowners find a passion in caring for the plants and animals that inhabit it.
It is hard to overstate the satisfaction that comes from building your own thriving ecosystem.
Create a Centerpiece for Your Yard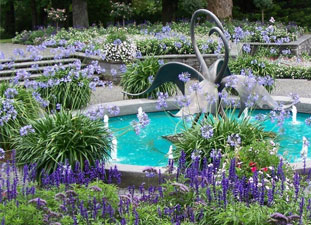 Water gardens are a stunning focal point for your yard. Whether entertaining guests or relaxing with your family, everyone is sure to enjoy this beautiful setting.
A pond is a great way to turn your boring backyard into a vivacious, living centerpiece. Let your creativity take hold as you design the perfect exclamation point to your property.
Don't be surprised if water gardens start popping up in your neighbors' yards after they see yours!
Creating your own backyard oasis can be simple when you choose Reliable Garden and Ponds. Our Pond Supply Store offers all garden pond supplies you may need, including water garden plants and water garden fish. Our expert staff is happy to help whether you choose to install it yourself or hire us to help. Contact us to get started today.